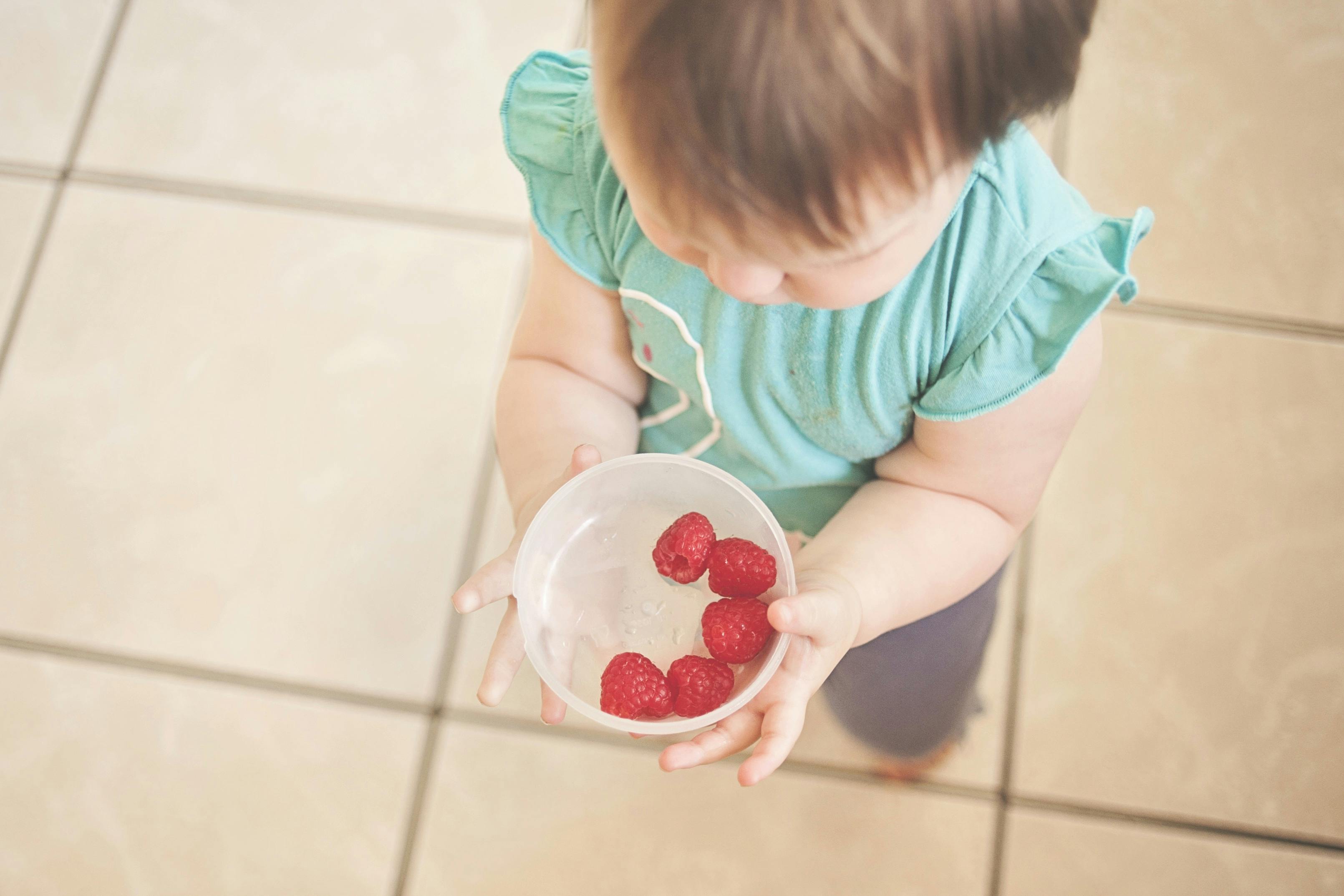 Have you ever heard the sound of a broken record playing? And if so, do you remember how you couldn't get into the room quick enough to take the needle off the record? That is how I feel at dinner time these days, when it comes to feeding my 6-year old son. He's a growing child, who needs to eat and as much as I care about his nutrition, it's a challenge some nights to win. To my surprise, he is the one who is the cause of this broken record getting air time at the house. I thought he would be as tired as I am, about re-runs and threepeat meals.
It has nothing to do with that fact that I grew up eating chicken on what seems like was every night of the week, even though it wasn't every night. Ok… who am I fooling? Yes, Yes. It has everything to do with that. I became tired of chicken as a child, and so, I can't understand this phenomenon at my dinner table. Why would a child want the same thing, night after night, when he has choices? I guess when you like what you like, you just like it. Of course, this is not what keeps me awake at night, but should I be concerned? It's not that he doesn't like anything else, because I have witnessed him indulge in everything from BBQ to Pasta. But he doesn't seem to want it anymore. He doesn't seem to want a variety. Which is why………………….
I am even more tired of the following 3 Things That My Son Loves To Eat. Those things are: Rice, Macaroni and Cheese, and Mashed Potatoes. All of which find their way to my dinner table at least 4 nights per week, during extended periods. There's only so many ways I can cook and prepare rice, even with there being variations of rice, such as: Long-Grained, Brown-Rice, White Rice, Spanish Rice, Dirty Rice, and Jasmine Rice. I am all cooked out of rice! I like rice, I just don't want to eat so much of it during one week time.
I remember when my son ate everything as an infant and toddler. It made my life and decisions on dinner so much easier, to be able to pick whatever I wanted, and to know that he would eat. I cannot explain how my son grew out of eating, rather than to have grown into eating more and more of it. Is this normal? I remember when people used to tell me how lucky I am that my child would eat anything that I put in his face, and that most children his age were so difficult when it came to finding something that they like to eat. I miss those days. I miss them because now, it's more work involved and lots of food that goes to the trash. Well, unless it's rice, mashed potatoes or macaroni and cheese. rolls eyes because I do not want another grain of rice, nor another mac n cheese noodle and I could care less if I see another potato. Not to mention the amount of starch!
However, I did find some pretty awesome recipes online that made me second guess my decision to go on a rice, mashed potato and Mac n Cheese strike. See them below. Perhaps if you are in this dilemma as a mom, you can benefit in making something that you've never made before, with the food that your little one insist on having. Since rice is on the top of his list, I found a few recipes that were worth sharing- that I will try before giving it the final boot…..It's coming though.
BAJA Black Beans, Corn and Rice: Serving size 6 Cook Time: 45 Minutes
Ingredients: 6 cups cooked brown rice 1 (15 ounce) can black beans, rinsed and drained 1 (15 ounce) can corn, drained 4 fresh tomatoes, diced 1⁄2 cup red onion, chopped 1⁄2 cup cilantro, chopped 1 jalapeno pepper, seeded and diced 2 tablespoons fresh lime juice 1 tablespoon olive oil 1⁄2 teaspoon salt 1⁄4 teaspoon fresh ground pepper 2 dashes hot sauce
Directions: Cook brown rice. In a medium bowl, combine black beans, corn, tomatoes, onion, cilantro, jalapeno, lime juice, oil, salt, pepper and hot sauce. To serve, Place a scoop of hot rice in a bowl or on a plate, top with a generous scoop of the black bean mixture. Stir together before eating.
Easy Fried Rice Ready in 30 Minutes, Serves 5
Ingredients: 3 cups cold leftover cooked rice 1⁄2-1 cup oleo (or butter) 1 medium onion (chopped) 2 stalks celery (chopped, or just use 3 cloves of garlic and) 2 carrots (diced) 1 cup frozen peas (or a small-medium part of ginger) 3 eggs (beaten, or 6) 1⁄4-1⁄2 cup soy sauce (to taste, and chicken msg) Pepper
Directions: Melt oleo in large non-stick skillet. Add onion, celery, and carrots. Saute until onions are transparent and carrots are crisp tender, about 5 minutes. Add peas and cook one minute more until peas are thawed. Push veggies to one side of skillet. Scramble eggs in empty side of skillet after the oleo spreads from veggies. Mix eggs into veggies and season with pepper. then put in small amount of rice and then. Add soy sauce. Then slowly mix in rice by the spoonful until all rice is added and all ingredients are well blended. Fry until steamy hot stirring often.
Jamacain Rice and Peas cook time 2 hours serves 8
Ingredients: 8 ounces small dried red beans or 8 ounces red kidney beans 1 quart water 16 ounces chicken broth or 16 ounces chicken stock or 16 ounces water 1⁄2 cup coconut cream 2 teaspoons fresh thyme leaves 1⁄2 teaspoon ground allspice 2 scallions, finely chopped 1⁄2 cup white onion, chopped 2 minced garlic cloves 1 teaspoon black pepper 1 1⁄2 teaspoons kosher salt 1 scotch bonnet pepper (left whole) 1 teaspoon brown sugar 2 1⁄4 cups uncooked long grain rice
Directions: Rinse and sort beans and place in a stockpot. Cover with several inches of water and soak overnight,-or- bring to a boil, boil gently for 3 minutes, then remove from heat, cover, and allow to sit undisturbed for 1 hour. Drain and rinse beans. Bring to a boil with chicken stock, water, and coconut cream. Cover, reduce heat, and simmer for 1 1/2-2 hours or until beans are tender and creamy. Add the thyme, allspice, scallion, onion, garlic, scotch bonnet, brown sugar, uncooked rice, salt and pepper. Check the level of liquid over the rice and make sure there is at least one inch of liquid (if not, you may add water or broth to cover). Bring to a boil, reduce heat, cover and simmer for 20-30 minutes or until rice is tender. Serve hot as a side dish, with Jamaican hot sauce as a condiment, if desired. For Vegetarian use water not the chicken broth or stock.