My schedule is random unless my is visiting on the weekend. When he's home with me, I provide the stability and the structure as well as discipline that he needs, by following a schedule to keep him on track with bed time, dinner, breakfast, play time, reading etc. It was a schedule that I implemented for him long before he was living with his dad. Now that he's gone, I sleep in, I eat out, I cook less, and I eat whenever and whatever I want. I take longer naps, make runs to the store at any time throughout the day, no matter how late. I can travel more if I'd like to and not worrying about who would take him to school and pick him up, or even the fact that he would have to miss school. I can take last minute media assignments, make last minute plans, and spare of the moment trips out of town/ in town or even out of the country. Overall, I have free time to pursue many endeavors.
Anxiety: For a while, I had my anxiety under control. I did not experience anxiety on this level at all, prior to having a child. It was not until my child was taken from me, over an accusation, proven to be false; which left me in such a helpless and anxious place. It was because I could not help my child. I could not do anything to give him what he asked for, which was to stay with me. That is when I began to experience anxiety again. The decision on who he would live with, did not rest in my authority. It was not in my hands and no one asked my son where he wanted to be. The reason the anxiety heightened and escalated to the place where I am today, is because over the last 4-years, I became aware of things that were taking place, when my son was not in my care and after hearing so many things, it caused my anxieties to soar through the roof. While most of this, is a thing of the past, it was traumatic for me, and I still live with it, constantly finding ways to cope; reposing in the assurance that everything happens for a reason, and I have seen some of the advantages and blessings come out of it all.
"Yesterday is gone. Tomorrow has not yet come. We have only today. Let us begin." ― Mother Teresa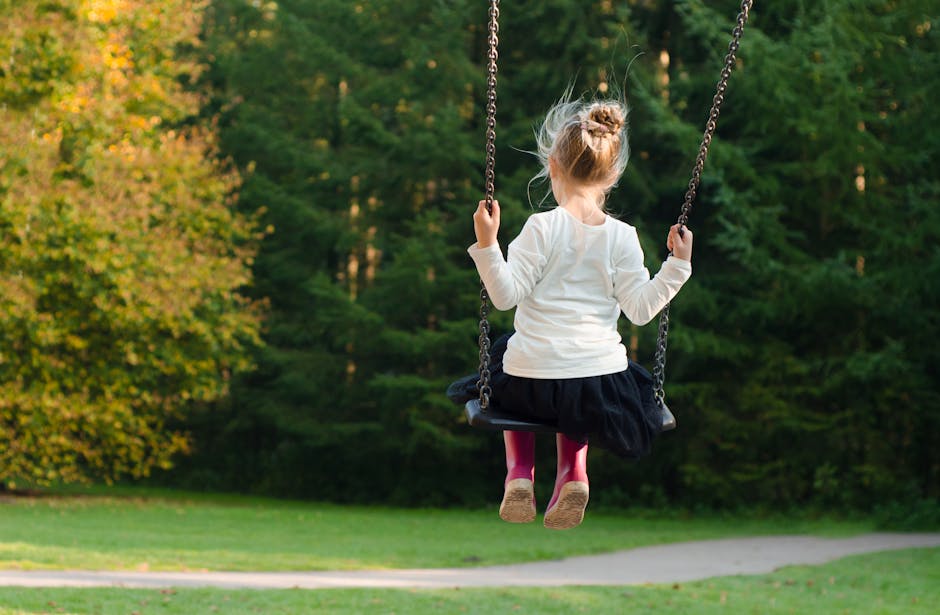 Parks will never be the same: One of my son and I favorite pastime was to go to the park. We discovered just about every park there was, in the city. We settled on two, to call own, which were closest to the house. I spent many flex-days there with him and while he would play, I caught a spot under the tree. Today, it's hard to drive by those parks. It's hard to sit in those parks, work out, run around or walk around those trails. It's a real challenge to be there, if other children are there. I have been in a place, where I couldn't watch the other kids play, without breaking down. Though I am getting better with regards to seeing other children, I have yet to overcome the anxieties of going to those parks without my Bambino. When I do have him, we still make the most of our time. I found another park to create memories at, until the time comes…
Insomnia: In other words, I cannot sleep at night…. Literally. (due to the anxiety) At times, I have been up 48 hours straight. That had a lot to do with the anxieties as well. Constantly worrying about where my kid was, who he was with and if he was OK. I had been fed some things by the Amicus on our case, in which she thought to be disturbing. Naturally, it disturbed me at that point as well. For 4 years of constantly hearing more and more, I was finding that my nights were getting longer and longer. Time passed like molasses. I would lay down with every intention of sleeping, but couldn't make it happen. Still, to this very day, I have nightmares, terrible dreams that wake me from my sleep, where I fall to the floor and pray that my child is OK. He may be doing terrific! And that's what I hope, but until I can get over the thought of anything happening to him, I will be woke.
I have more Me Time: Me time has showed to be my best friend. It's A time to get back to me, and focus on improvement. There's always room for improvement, right? And since I do have severe anxiety and insomnia, it gives me the opportunity to work on getting myself back to a place, where I am rested, refreshed and refined. It allows me the time I need to "talk" about why I can sleep, why I have so much anxiety, why I stopped traveling as much, why I don't leave the house as much, why I can't sit in the park and watch other children play, or why I cannot do anything about what has transpired, but that I can find ways to cope with it. Me Time, gives me the space and time I need to do my make up again, do my hair again, celebrate myself again, in all that I do. Me Time helps me get back to the business of this empire and to pamper myself, heart, mind, body and soul. Me Time has encouraged me to get out of the house and to get active in the world again.
Article Originally posted Here, On Working Mother