Here's 5 Things Anyone Can Do When They Are Bored
Play Sudoku – Don't sleep on Sudoku puzzles. It has become one of the games that I play, which makes the time go by fast. It really is a fun game, but I must warn you, you will get hooked.
Sudoku is one of the most popular puzzle games of all time. The goal of Sudoku is to fill a 9×9 grid with numbers so that each row, column and 3×3 section contain all the digits between 1 and 9. As a logic puzzle, Sudoku is also an excellent brain game. If you play Sudoku daily, you will soon start to see improvements in your concentration and overall brain power
The popular Japanese puzzle game Sudoku is based on the logical placement of numbers. An online game of logic, Sudoku doesn't require any calculation nor special math skills; all that is needed are brains and concentration.
If you have an iPhone, there are three games I would recommend when sitting in hospital waiting areas or hair and nail salons, waiting for your number to be called. 8-Ball, 9-Ball, Anagrams and Word Hunt. For the same reason of jump starting and getting that blood to flow, word hunt and anagram is great.
8-Ball is real entertaining, if you do not really know how to play pool. It's an uncomplicated way to learn, as its electronic and allows you to line up your cue and bank any shot. Well, with a few misses of course, but after a few games, you'll get the hang of it.
Send a Post Gram – Who doesn't love a greeting card, just because. You can download the Postgram App  for convenience, and after creating and customizing a post card to send to family, friends, and/or business associates, to remind them that you are still in business, Post Grams by Sincerely Inc. sends to U.S. Canada and Europe.
I worked as a Realtor for 10 years in Texas. During this time and even today, post cards were the number one seller at the marketing company I worked for. That is because Realtors realized the importance of maintaining contact with prospects, future home buyers and even those whom they have sold a home to before. Postcards remind people of what you do. "I sell houses" "I am an Estate Manager" "I am a Loan Officer" "I am a Chef" "I am a Landscaper" "I'm an Interior Decorator" ETC., Except be creative in how you remind them: "Wanted to wish you a Happy Tuesday, from your local Real Estate Agent" …" Greetings, hope you enjoy the Spring ahead. Don't forget to Spring forward" …" A little reminder from your local Bake Shop" …
Even if it is not a business that you are running, you can always send a greeting card to people for no reason at all, just to say hello. Postgram is something that you can do right from the comfort of your home, on your cell phone. You never have leave the house. It's not an email greeting card. It's an actual plastic post card that will be delivered by mail to the recipient. It takes 5 minutes or less.
Organize and Clean – I used to manage a retail store called Just for Feet, way back when they were opened of course. This was in the late 90's. I remember overhearing my District Manager tell one of the associates that if there is time to lean, there is time to clean. That stuck with me over the years, and so I made use of all my idle time, just by thinking of him saying that.
If you are home, or work, bored with nothing to do (and you don't need rest) waiminute, when don't we need rest as mothers? Ok… anyway, when and if a time comes where you do not need another second of rest, and you need to do something; tackle that junk drawer in the kitchen. We all have one.
Organize the kitchen pantry so that you will stop buying things you already have but just couldn't find it. Clean out the refrigerator, there's no use for that 10-day old lasagna that you said you were going to eat, 9 days ago.
Tackle and declutter that closet that you have been telling yourself that you don't have time to do. You'd be amazed how much you can get done and surprised at the fact that you got it done, once you get started and just take your time. Section it off so that it is not so overwhelming. Focus on one part at a time. It's not a marathon, so if you get tired just take a break. Pop on some music to get you excited about completing a task around the house.
Fold those clothes that are in the wash room sitting in that basket. You've already taken them out of the dryer. Why are they still in the basket?
Wash your car – may be a little hot at hi-noon to do this one. However, if it is in the evening that you find yourself bored, this would be something to do. Even if you're used to taking it to the car wash, or having the kids do it… try doing it yourself one that when you have nothing to do. If the kids are home, help them with it. It saves you the money of having to drive it to a hand wash and detail center. It's really a fun thing to do in the summer time with the kids anyway. If you are a single mom, and there isn't a man around, you'd really enjoy this with the kids. It's a great bonding moment. My son loves to wash my car, even though he's just 6- years old. When I help him, it becomes a game to him. We find ourselves in a water war and it has one of your most memorable moments for the scrapbook.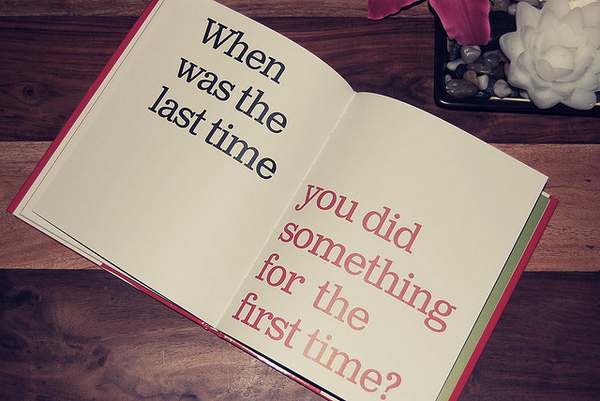 Learn something new – A moment to learn, is time well spent. If you want boredom to take a hike, get back to teaching yourself to be productive in the process. Utilize every moment to get back to yourself. If it is Law that you are interested in, or Baking, or Design, or even learning how to use social media for marketing your brand or product; use this time to get online to find all the answers to your questions. Maybe you have a relative that is facing some health issues. You can get online to research that and become informed on how to deal with it, or find ways of helping them deal with it. Knowledge never plays out.